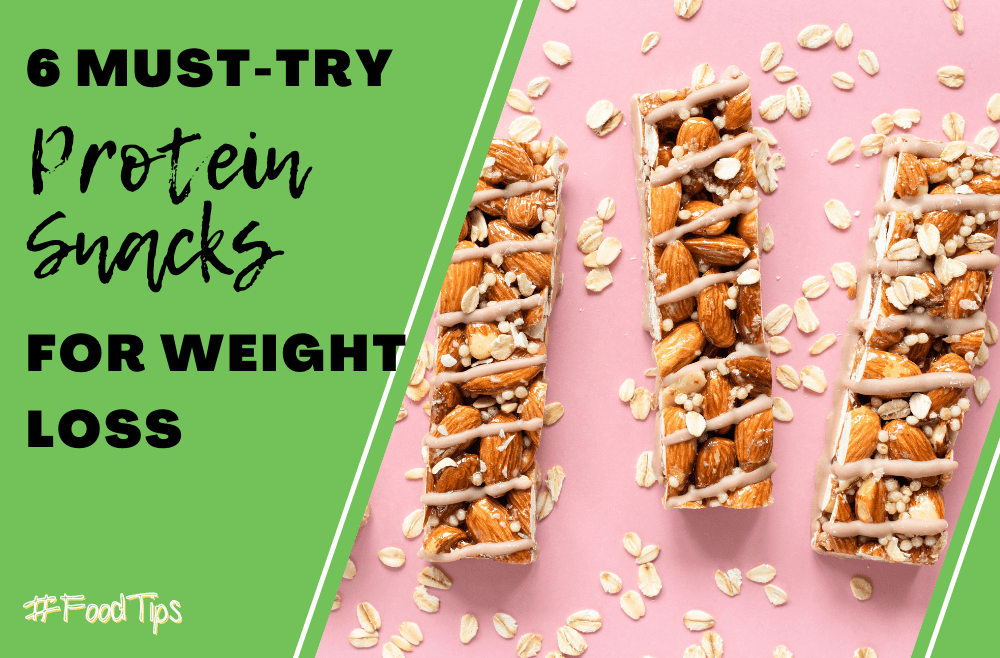 Can you snack when you're trying to lose weight? YES you can! These low-calorie, yummy high protein snacks for weight loss from Herbalife will satiate your cravings and help you reach your weight loss goals.
Why We Need to Snack When Dieting
Healthy snacking helps you stick to your diet. Eating smaller meals during the day = a more stable blood sugar which leads to controlled hunger pangs and reduced overeating tendencies. No need to worry, eating healthy quick snacks is supposed to feel indulgent.

Wonder what snacks are healthy for you to get started? Let us share with you some high protein snacks ideas. Read on!
The 6 Herbalife Snacks for Weight Loss
We have put together a list of on-the-go snacks that will satisfy your hunger, helps you lose kilos while you are on the run. Enjoy this 6 low-calorie, high protein Herbalife snacks:
We need protein to keep a healthy body. Herbalife Protein Bars are a succulent high-protein nutritious snack. These protein bars available in chocolate peanut, citrus lemon and vanilla almond flavours help maintain and build lean body mass which can improve your metabolic rate.
Benefits:
Contains 10 g of protein, ideal for building lean body mass.

Calorie-controlled with about 140 kcal/bar (less than the traditional protein bars).

Has a perfect combination of 10 g of protein and 15 g of carbohydrate.

Rich in vitamins B1, B2, B6, vitamin E and pantothenic acid.

Makes you feel fuller longer, reducing hunger pangs.
---
Always on the go? The Formula 1 Express Bar will ensure you won't have to miss out on a healthy and tasty meal. It's a meal replacement available in chocolate, red berries and yoghurt flavours that has all the dietary goodness of a Formula 1 Shake. Plus, it's the high protein snacks for vegetarians. 
Benefits:
Helps you reach your daily fibre intake (contains 8 g of fibre/bar).

Helps build lean muscle mass (contains 13g  of protein/bar).

Has about 207 kcal to keep calories controlled.

Provides essential carbohydrates, fibre, protein and extra vitamins and minerals.
---
Whether you're just starting your fitness journey, a regular gym-goer or a performance athlete, you need sports nutrition that supports you through every moment. That's why Herbalife created H24 Achieve Protein Bars.
Benefits:
21 g of protein per bar.

Low in sugar.

Informed Sports certified.

No artificial colours or flavours.

Rich dark chocolate flavour.

Suitable for vegetarians.
SHOP Herbalife24 Achieve Protein Bars 
---
This delicious savoury snack is perfect for on-the-go snacking. With 9 g protein and 113 kcal per pack, Roasted Soy Beans are a healthier alternative to other savoury snacks such as crisps or crackers.
BENEFITS
High in protein (9 g per pack) to help build lean muscle mass.

113 calories per pack – less calories than traditional savoury snacks.

Great tasting – dry roasted and lightly sprinkled with salt.

Convenient individual servings, perfect for on-the-go snacking.

 SHOP Herbalife Roasted Soy Beans
---
Change the way you view snacking and treat your taste buds to the subtle heat and smoky undertones of Herbalife barbecue flavoured Protein Chips or the tangy taste of Herbalife sour cream and onion flavoured Protein Chips.
Protein Chips have 50% less fat than fried potato chips because they are never fried. They are made by popping them with heat to give you a savoury treat with a satisfying crunch.
BENEFITS
50% less fat than fried potato chips.
Never fried, always popped.
Protein Chips Barbecue Flavour contains 11 g of protein.
Protein Chips Sour Cream & Onion contains 12 g of protein.
Protein Chips Barbecue Flavour is suitable for vegans.
Protein Chips Sour Cream & Onion is suitable for vegetarians.
Gluten-free.
High in plant-based protein.
Contains pea protein
---
For all the coffee lovers, go-getters, dreamers with deadlines and explorers: this one is for you! It can be challenging to find a healthier iced coffee drink that's not loaded with sugar, fat and calories, but still tastes great. Herbalife took two ingredients that are well loved by everyone—protein and coffee—and blended them to create a drink that's deliciously refreshing! 
BENEFITS
100% Robusta espresso coffee beans
15 g whey protein
No added sugar
Low fat
Only 80 kcal
80 mg caffeine
Protein contributes to the growth and maintenance of muscle mass
Protein contributes to the maintenance of normal bones
Suitable for vegetarians
SHOP Herbalife High Protein Iced Coffee
---
Why Are They The Best Diet Snacks for Long-Term Weight Loss?
There are plenty of snacks available, but Herbalife snacks are one of the best healthy protein snacks on the market as these are portion-controlled snacks which help you eyeball everything.
We know how important it is to observe portion control when trying to lose weight. They are jam-packed with vitamins and minerals so we can be sure our tummies are satiated (thanks to their delicious taste) and we're getting the nourishment we need while dropping unwanted pounds. Oh another plus, these yummy healthy snacks for vegetarian friendly too!
3 Healthy Snacking Tips to Remember at All Times
1. Don't Be Mindless
Don't snack in front of the TV, while standing in front of the fridge or just because you're bored or stressed. Snack is for hunger and nutrition. Eat in a different location. Take a walk or talk to a friend when you're feeling blue. 
2. Don't Wait Too Long Between Eating
If you don't snack in between meals, your blood sugar will drop setting off cravings which causes you to gorge later. The number one cause of overeating is under-eating.
3. Do Read Food Labels
Every dieter does this. Always check food labels. Avoid foods that contain trans fat.
Now is the time for you to plan some "protein snacking" time to keep your weigh loss journey fun and satisfying., and most importantly achieve long term results.
Which one of these high protein snacks do you want to try next?
(You can order them HERE)